2×2 CineFLEX HUE "XL" 150W RGBW LED Mat
2×2 CineFLEX HUE "XL" 150W RGBW LED Mat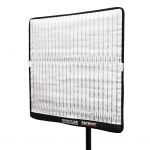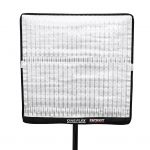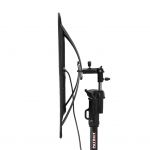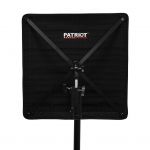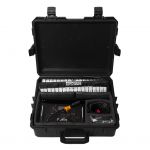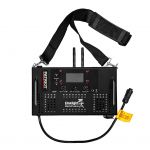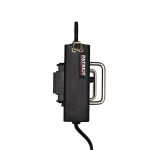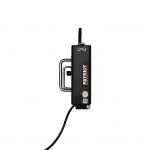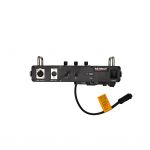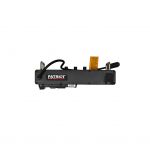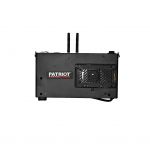 Slim, lightweight & bendable 150W CineFLEX RGBW LED Mat
Add to cart
The CineFLEX HUE "XL" unrolls into a 61×61 cm flexible LED mat that is only 1 cm thick and weights about 1 kg, thus being a versatile lighting instrument to use on the set.
The flexible design allows for the panel to be used in a variety of shapes such as cylinders, arcs and other more. For example, if rolled into a cylinder form, the panel can be used for a 360° panorama in small product photography or for long thin highlights in reflective objects. When twisted into an arc form, the CineFLEX can be used in product photography as an effective wrap-around lighting. Just choose the desired shape to mold the panel into and use adhesive tape to secure the final form.
The CineFLEX features a built-in Velcro back edging that allows customizable mounting to any grip-on surface. Having a thin profile, the CineFLEX can be placed in tight spaces like car / boat / plane interiors, elevators or even inside objects for product photography. Also, using the adhesive Velcro design, multiple panels can be joined together to form a large LED wall.
1 x Flexible LED mat RGBW CineFLEX HUE "XL" 150W 2'x2′ (61×61)
1 x X-Cross back frame with tilting bracket
1 x Controller CineFLEX HUE "XL" with OLED display & V-mount
2 x Controller CineFLEX antennas
1 x CineFLEX Controller Neck Strap
1 x Power cable CineFLEX HUE 5 m
1 x Stand mount with 16mm spigot
1 x CineFLEX HUE "XL" 150W 2'x2′ (61×61) RGBW KIT Case
Power Consumption

150 W

Correlated Color Temperature

2800 – 10000 K

CRI/TLCI

CRI 97 / TLCI 98

Dimming

0 – 100 %

Weight

1 kg

Dimensions (LхHхW)

61 x 61 x 1 cm

SKU

LLF-CINEFLEXHUEXL
Diffuser Dome CineFLEX "XL"

Softbox CineFLEX "XL" Kit